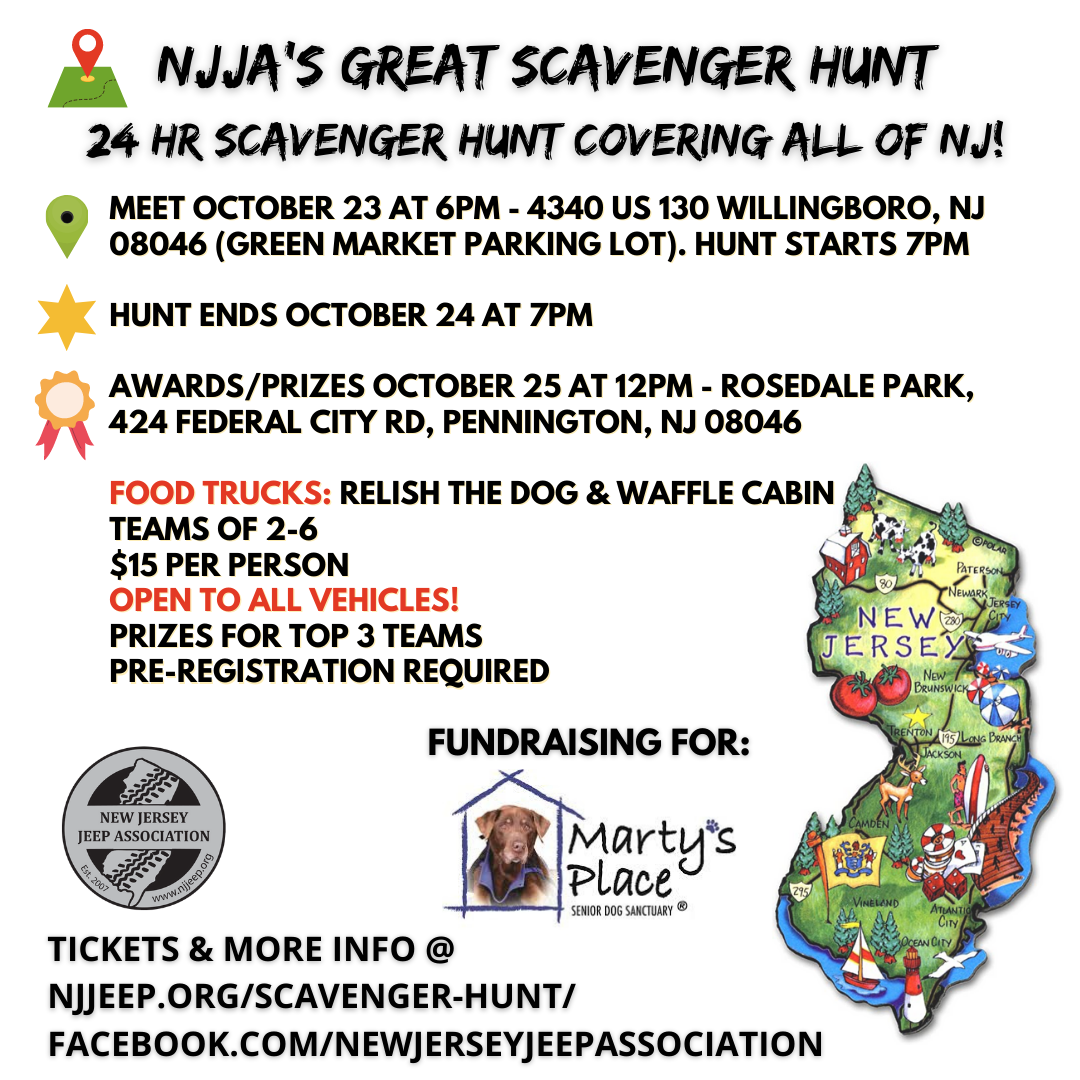 This event is a public event open to ALL VEHICLES!
October 23 – 25, 2020
24 hr Scavenger Hunt
Meet Oct 23 at 6pm – We will provide list & instructions – Parking lot of Grand Marketplace 4340 US 130 Willingboro, NJ 08046

Hunt starts after meet – ends Oct 24 at 7p

Awards October 25 at 12p – Rosedale Park, 424 Federal City Rd, Pennington, NJ 08046

Cost per person over 16 – $15

Children under 16 free.

Teams of 6 (Think of a team name)

No team? We will add you to a group or create a group with others!

Not able to meet us for check-in? We can email you the list at 6pm!!

Every mission completed, each team member will get a raffle ticket for our giveaway!
Tickets on sale until, October 21 at 11:59p
No pets Oct 25 at the award meet location.
We will email you after you purchase your tickets with information about Cluster app to post your pictures. We will also ask for your team name, think of something awesome 🙂 ! Let us know what type of vehicle you have.
NJJA will be practicing social distancing/face coverings as per CDC guidelines.