Next club Meeting & Meet and Greet:
may 11 2019 3pm @ Hamilton tap & grill 557 US-130, Hamilton Township, NJ 08691
Meet & Greet will follow Club Meeting
May 18 & 19

Charity we will be raising money for: National Guard State Family Readiness Council (NATIONALGUARDSFRC.ORG)Show & Shine, Raffle, Live Music, Food Trucks, Fireworks, Firepits and Vendors!

Click on picture below for more info about the event!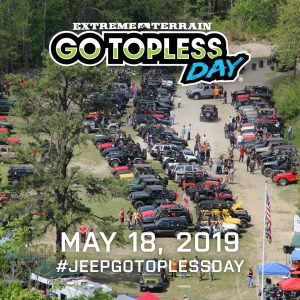 Wheeler of the month
May
A little bit about Catiee
#AnitaGoWheelin' (named after my Grandmother) is my 2014 JKU!! Together with my BF Carl & my mom & dad (Jeep family) – we enjoy wheeling whenever we can – down the Pines, up at Rausch and AOAA, and on the lookout for new places all the time!!
I LOVE working with Carl building my Jeep – helping do my 5" lift was AWESOME!! We were once called to help rescue a friend and his Jeep – reinforced the NEVER WHEEL ALONE idea !! LOVE MY JEEP!!