Next public club Meeting:
September 14 2019 at 12pm Location: Laurita Winery 85 archertown road, new egypt, nj
We will be convoying over to Marty's Place after the meeting at 1:45p. If you are not planning to go to meeting & want to join us, please meet us at 1:00p at the Laurita Winery Parking lot. We will get ready to roll out by 1:45p to drop off donations at Marty's Place. More info on flyer below. Share and join us, you do not need a jeep to convoy with us!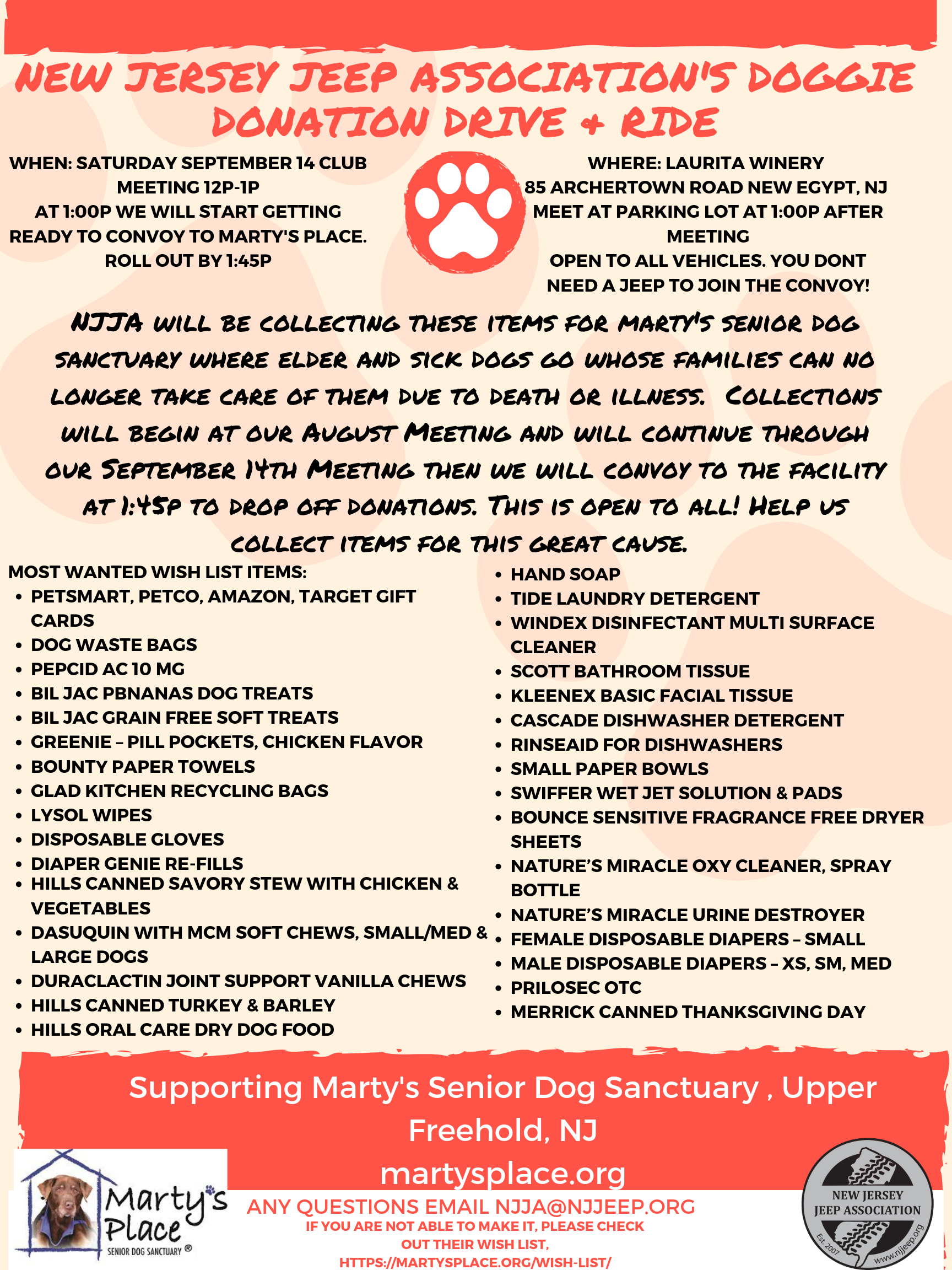 Sponsors and vendors
Wheeler of the month
August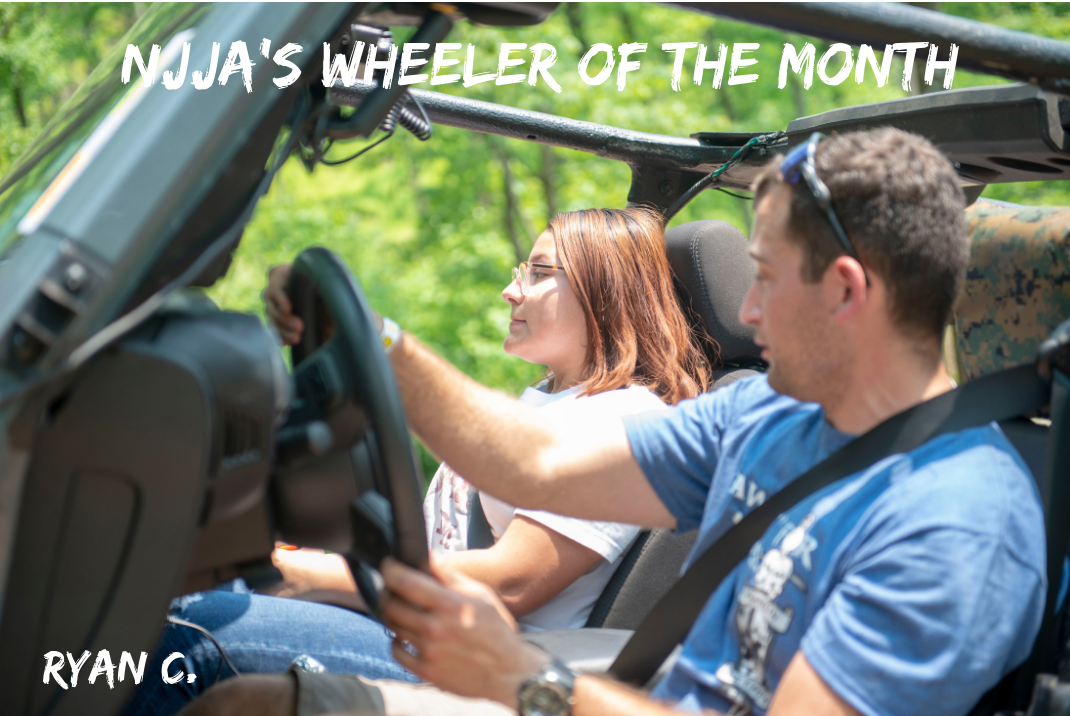 Meet our August Wheeler of the Month –
Ryan Collins bought his first jeep in the summer of 2015 and became a member of the New Jersey Jeep Association shortly after. Since then, he has attended and guided trail rides at Rausch Creek, AOAA and the Pine Barrens. Recently, he was a trail guide for the Krawlin' for COPS event at Rausch Creek and led a fundraiser within the club to raise funds for survivors of fallen Law Enforcement Officers. The attached photo is from that trail ride, and his passenger for the day was a survivor of a fallen officer. It was her first time on the trail. She loved the experience and the jeep culture as a whole.
Places I like to wheel: Rausch Creek, AOAA and the Pines. I'd love to take a long distance trip to SMORR, Black Mountain or Moab some day.
Advice for beginners: Get out and enjoy the outdoors. Wheeling is an awesome way to decompress and relax. Test your limits and have fun!
-Ryan