Next club Meeting:
November 13 2019 at 7pm
Lucas Chrysler Jeep Dodge RAM
1624 NJ-38, Lumberton, NJ 08048, US
Sponsors and vendors
Stay tuned for 2020 date!!
Wheeler of the month
November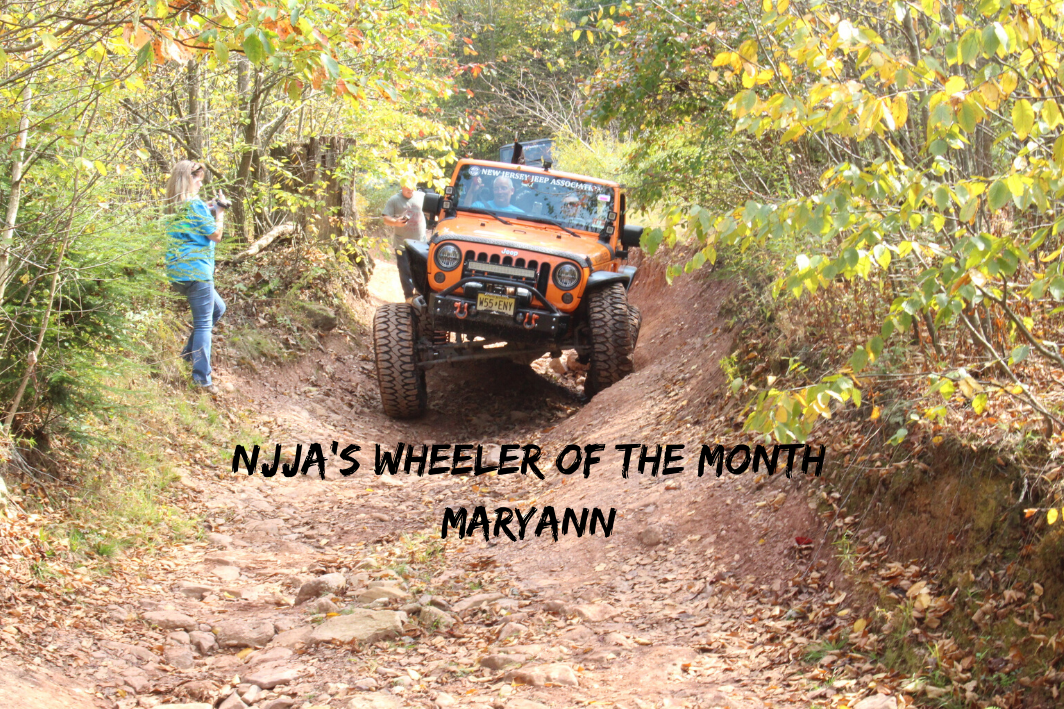 Meet November's Wheeler of the Month Maryann.
Hi, I'm Maryann & I have been driving the trails for a year. We are a Jeep family with Dan & the girls having Wranglers & I am the Queen with the Grand Cherokee! Dan & I have been in the club for a few years now. I have always been the passenger. Last year I did the Women's Wheeling at Rausch. As a matter of fact that weekend was when I found out I had breast cancer & I wasn't going to drive but Dan talked me into it. I was amazed at how much knowledge I picked up from being a passenger. Also the club has become a family & we're so supportive throughout my journey! Such a blessing in hard times. This September I did Women's Wheeling in the blue trails with Tamara who posted this picture! Thanks to Tamara for posting the picture & thanks for all the votes & friendship we have made in this club.