Next club Meeting:
November 13 2019 at 7pm
Lucas Chrysler Jeep Dodge RAM
1624 NJ-38, Lumberton, NJ 08048, US
Sponsors and vendors
Stay tuned for 2020 date!!
Wheeler of the month
October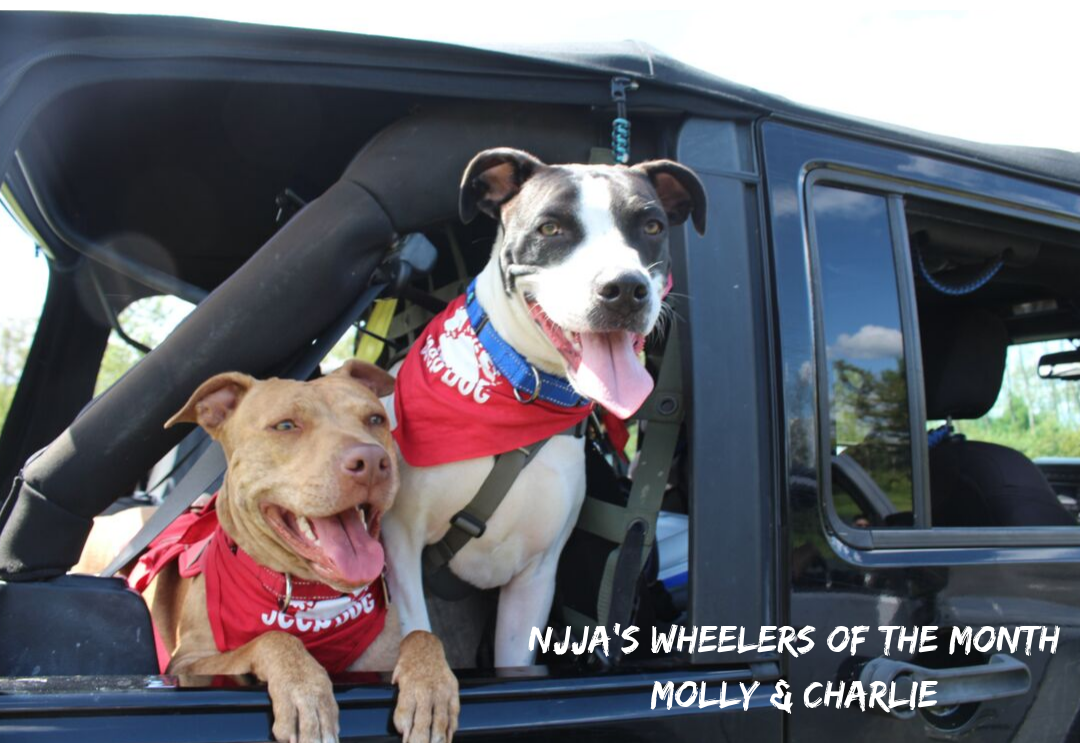 Meet October's Wheelers of the Month Molly & Charlie.
Hi everybody, my name is Molly. I'm the cute brunette that can't stop smiling. My love of wheeling came to me after my Momma and Poppa adopted me in February of 2019. They saw a Facebook video of me and of course fell in love. A few days later on a Friday afternoon they picked me up in our 2014 JKU and I never looked back. I have a litter of puppies who also live in New Jersey, but of course, they never call, SMH.
Hi People, My name is Charlie. I'm the black and white puppy with the sultry eyes. My mommy and daddy say I have the biggest mouth on the sweetest little boy they've ever seen, whatever that means. I went home with my Momma and Poppa 2 days before Christmas in 2018 when they took me on what became my first jeep ride. Then I puked as soon as I got out, but I got used to jeeps real quick. We've been to Rausch Creek a bunch of times already. Molly and I can't wait to go back! Follow us on IG @