Next public club Meeting:
September 14 2019 at 12pm Location: Laurita Winery 85 archertown road, new egypt, nj
We will be convoying over to Marty's Place after the meeting at 1:45p. If you are not planning to go to meeting & want to join us, please meet us at 1:00p at the Laurita Winery Parking lot. We will get ready to roll out by 1:45p to drop off donations at Marty's Place. More info on flyer below. Share and join us, you do not need a jeep to convoy with us!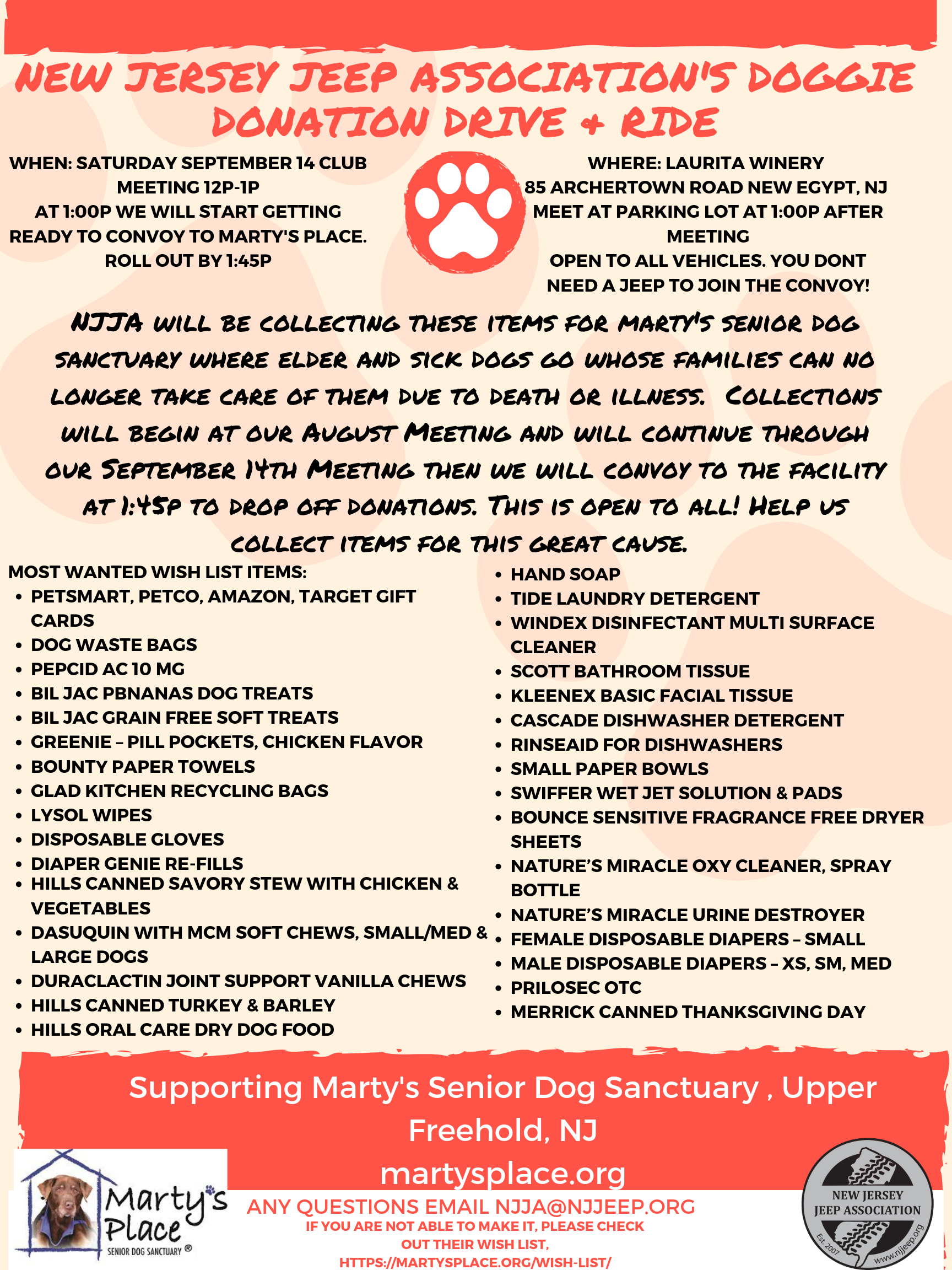 Sponsors and vendors
Stay tuned for 2020 date!!
Wheeler of the month
September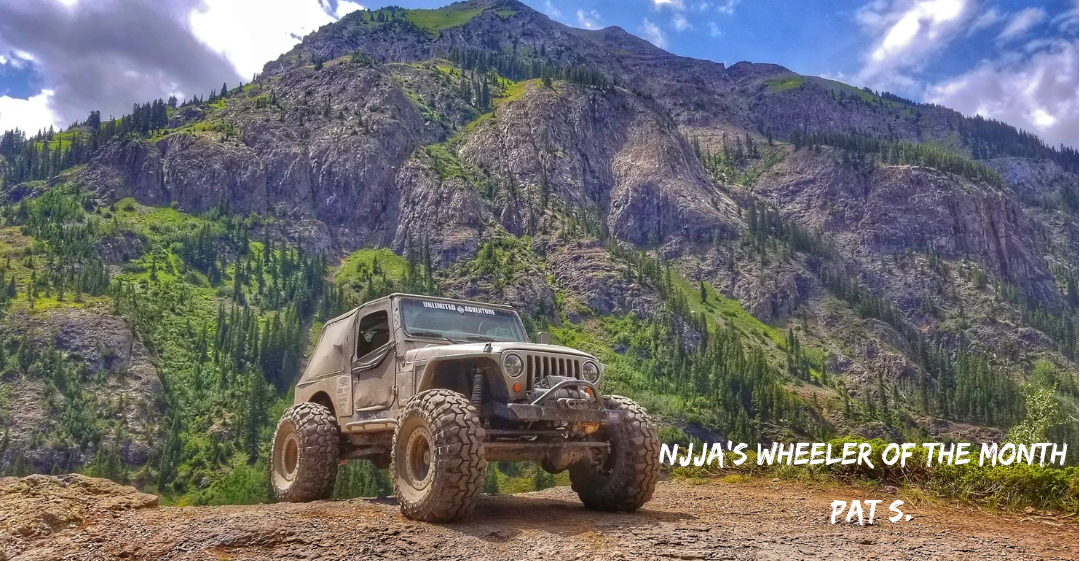 Meet our September Wheeler of the Month –
Patrick Sullivan is a sweet middle aged balding blonde from Toms River NJ who believes in the power of offroading. He believes strongly in tread lightly but at the same time is hard on equipment if you know what I mean. At a young innocent age he started experimenting with dirt bikes and quads in the woods. "I can still remember my first time vividly, it was so intimate" says Patrick. His current vehicle is a massive 2005 Jeep LJ with a throbbing supercharger under the hood. He loves to make his ginormous 43″ swampers pulsate against the rocks. Patrick loves to travel to new wheeling places monthly and spend the weekends experimenting on new trails with new people. When asked, he said "Virgin offroaders need to be ok with getting torn up the first few times doing it."